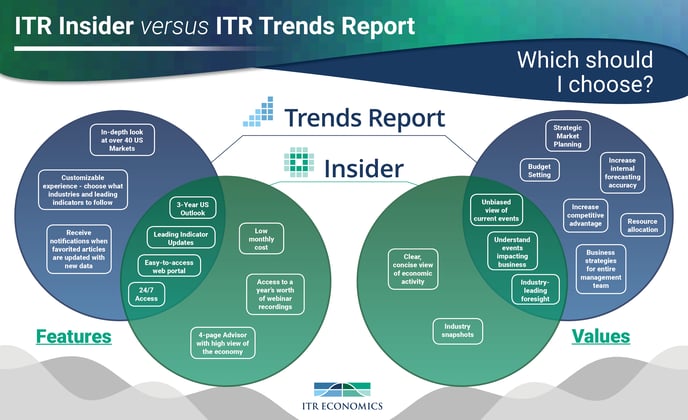 The ITR Trends Report™ is a comprehensive, forward-looking publication that provides three-year forecasts for the major US industries as well as hands-on management recommendations specific to the current trends within those industries. It is a road map of what is to come with accompanying guidance on how to best position your business for that eventuality.
The Insider™ is a well-rounded resource that provides the user insights into the economy from multiple angles. It is focused more on what is happening today. The Insider provides clear, concise, unbiased details with regard to current economic conditions, enabling you to make fully informed short-term decisions. Our highly-valued webinars are a bonus with the Insider membership. One of ITR Economics' most frequently used sources of insight, they cover a range of topics.
Want to learn more? Check out our blog about the values provided by both products.